* This post was sponsored by Gymboree. If you make a purchase after clicking links in the post I may receive a commission. All thoughts and opinions are our own.
Camping on the beach is the stuff dreams are made of. There is no better place to live in the moment than on the shore, where the sun, sand, and water meet. For
Gymboree Local Legends campaign
, I wrote this post to tell people a little bit about all the great beaches where you can set up camp around our home in Oceanside, CA from a local perspective. We'll be spending a ton of time at the beaches here in Southern California with a few RV trips we have lined up. In fact we don't plan on ever going further than 45 minutes from home!
Get all your kids' summer wear now while it's a great deal!
Here are 6 of our favorite local beaches
where we like to camp (and one new one we will be visiting this summer) and what stands out to us about each.
In Orange County, CA
Doheny State Beach
Premium sites at this campground are right on the beach and hard to come by. We are so excited to have scored one of these spots for 3 whole nights this year. We have a little whale watch tour to view the wildlife and we will be building a massive sandcastle.
Crystal Cove State Park Moro Campground
The campground is perched upon a cliff and each campsite has a gorgeous sunset view. The beach is a steep walk or short drive below.
San Clemente State Beach
This is no doubt a beautiful beach and spacious, lovely campground with hot showers. It is a bit of a trek to get down to the beach with little kids and the waves break so it is a little tougher to play with little kids on the shore here.
In San Diego County, CA:
San Elijo State Beach
This will be our first time visiting but there is a surf school that operates a camp right on property that has drop-ins so our bigger kid wants to try it out!
Oceanside Beaches
There is almost 4 miles of beaches in Oceanside including a beautiful pier and a harbor with seals. There is first come first serve camping at the harbor in very tight parking lot style spaces and fire pits around the pier. There is a party every Thursday evening downtown with food, bouncy houses and music as well as an Artwalk every first Friday.
Carlsbad State Beach
This is a great location and the campsites are nice, although very close to the noise of the Coast Highway. The stairs down to the beach make it even more challenging with kids but again... location!
Carlsbad also has a beach with tide pools which are worth exploring with kids.
Gear We Recommend for Beach Days
If you are going to spend the full day on a beach with kids we have a nice list of nice to have gear ideas, besides the obvious:
plenty of sunscreen, snacks, and drinking water.
Beach chair that has backpack straps.
Many of these beaches are a trek possibly with stairs or a steep walk involved. Take it from someone who has been folded up feet in the air and nobody around to take a video (or help lol) - a nice beach chair is a must.
Tent, canopy, or umbrella
Sun is not your friend. As much as you can, take cover.
Big hats, swim shirts, sunglasses
Long sleeve UV protective clothing and hats for grown-ups and kids can help cover the sloppy sunscreen job and using a gallon of sunscreen and slathering all day long and UV protective sunglasses will help keep you from destroying your retinas.
Shovels and buckets
No need to get too fancy with the sand tools. Just remember to bring the ones you actually NEED like a good sized shovel and trowels that actually work and buckets and "upcycled" plastic food containers are great too. Plastic dollar store crap just ends up in a landfill so if possible avoid buying plastic garbage that is going to break in a day.
A bag for trash
When you visit a beach, you are responsible for this beautiful little piece of our planet for that time. Have a bag for your trash AND make a point to clean up all you find in your space. Make a game to see how much you collect on a camp trip!n c
Arts, crafts, and campground fun
We have a bag of brushes paints and you can find stuff to paint on. We also have other arts and crafts "kits" we make at home. Also things like bubbles, books about nature, puzzles, lawn darts, frisbee etc. keep device free time entertaining.
Bikes
Bikes are great for enjoying riding through the streets of a campground like the carefree kid you want to be. Some beaches like Oceanside and Doheny have rentals.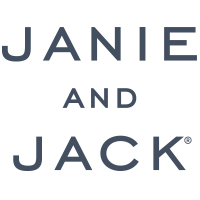 Of course, if we get bored, we can head over to LEGOLAND water park. There are no shortages of things to do here in SoCal but the beaches are where the kids want to be!!!!